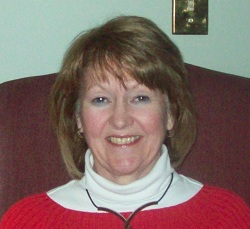 Carol Kenney
I am a graduate of the Dimon Institute of the Alexander Technique, and have been a certified teacher by the American Society for the Alexander Technique since 2001. I also studied Musical Performance at Rivier College and have been teaching piano for 27 years. I now incorporate the Alexander Technique in my piano lessons as well.
I have been teaching the Alexander Technique for ten years, and more recently am teaching the technique at the Seacoast Academy of Music in North Hampton, New Hampshire.
I first heard about the Technique through the Music Teachers Association because of its value in performance and stress related activities. Because of a re-occurring pain in my neck and arm, I decided to take lessons which not only corrected my problem, but transformed my playing, my teaching, and my life.
I feel very blessed to be working in two fields that I love so much and I am very grateful to be able to share this knowledge with others.

Home
Alexander Technique
Music
About Carol
Links

Alexander Technique
Lessons in New Hampshire
with Carol Kenney

Call or email today:
603 437 5505
cj.kenney@comcast.net